Flax seed is my must super food of this year and beyond. It may be small but it packs a nutritional punch! It is low in carbs, high in fibre, high in most of the B vitamins, magnesium and manganese and rich in Omega-3 fatty acids.
Flaxseed Nutrition
Omega 3 fatty acids are great against heart disease, arthritis, diabetes and some cancers. This is the type of fat that can produce amazing benefits for your heart and cardiovascular system. When you incorporate flax seed in your daily diet you are providing your body with the richest natural source of Omega 3 fatty acids that are available. This is also great for Vegans and Vegetarians who can obtain their Omega 3 fatty acids without having to compromise their dietary beliefs.
The fibre content is just amazing and is great for lowering cholesterol and helps stabilizing blood sugar. It is high in phytochemicals and many antioxidants. There are very high concentrations of antioxidants present in flax seed. Ligans and other anti-oxidizing compounds are able to repair much of the cellular damage that is wrought by free radicals in your system. Flax seed is probably our best source of lignans, which convert in our intestines to substances that tend to balance female hormones. Lignan can promote fertility, reduce peri-menopausal symptoms, and help toward the prevention of breast cancer. They can also prevent type 2 diabetes.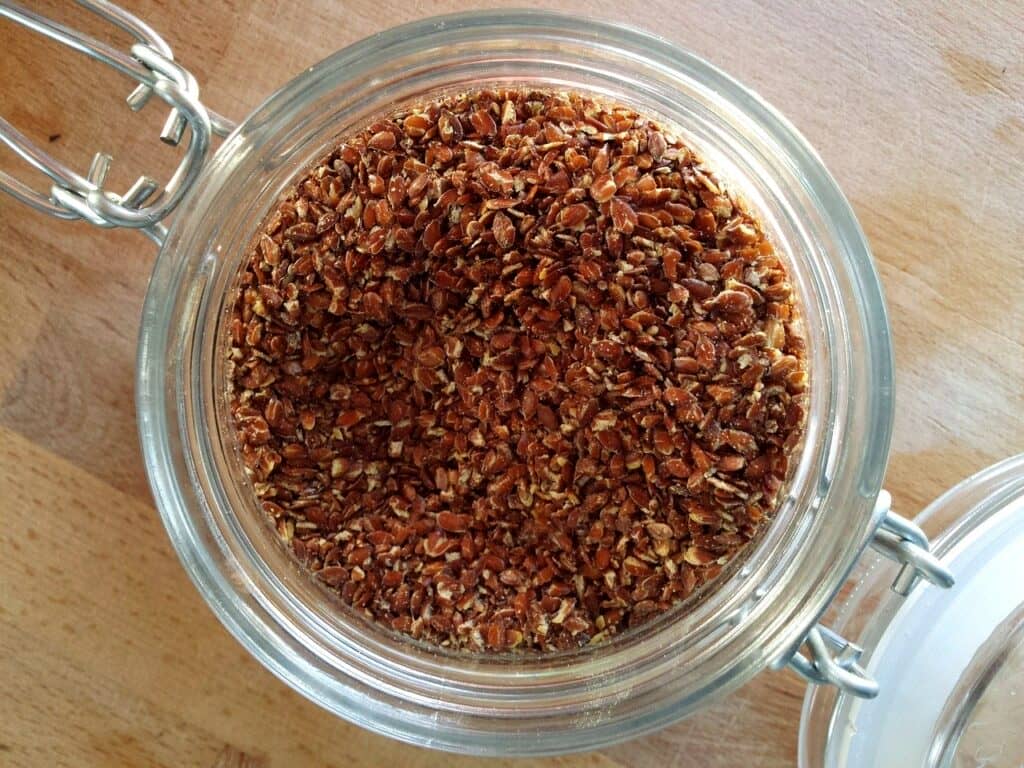 One major point to note is that the flax seeds need to be ground to make the nutrients available.   Flax seed oil does not contain the benefits of ground flax seed either.   I grind mine in a hand processor or sometimes can buy it in flax meal format.  
I cannot stress how important it is that you should have flaxseed in your daily diet. You just need to sneak it in here and there...