Textured Vegetable Protein (TVP) has gained significant popularity in recent years, particularly among individuals following vegetarian, vegan, or plant-based diets. This versatile and protein-rich meat substitute has found its way into various recipes, from chili to burgers. In this comprehensive guide, we will delve into the world of TVP, exploring its nutritional composition, benefits, uses, and considerations.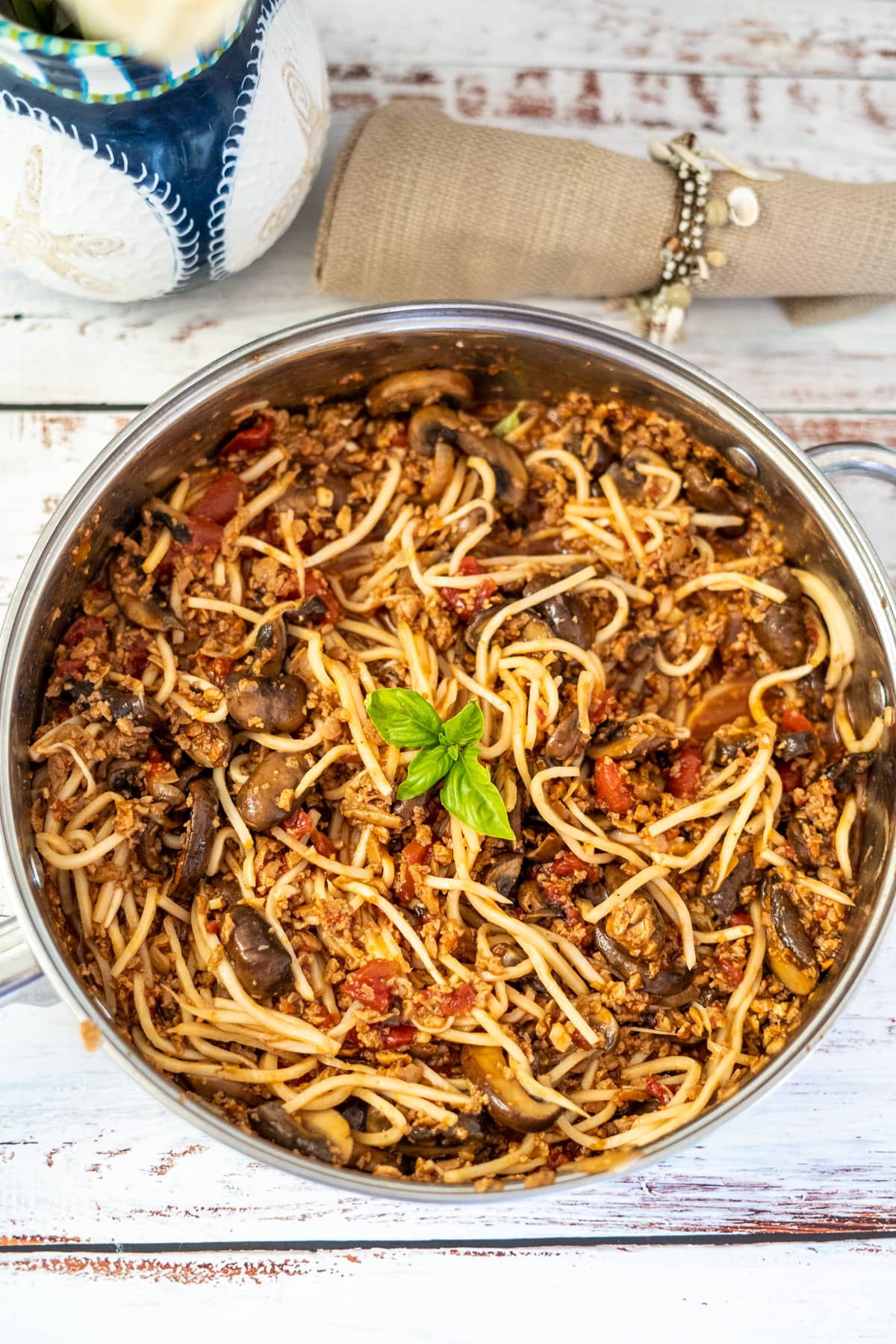 What is Textured Vegetable Protein (TVP)?
TVP, short for Textured Vegetable Protein, is a plant-based protein product derived from soybeans. It is a versatile food ingredient made from defatted soy flour. The process involves removing the oil from soybeans and then extruding the remaining protein-rich soy flour into different shapes and sizes. The result is a product with a texture and appearance similar to ground meat.
Nutritional Composition of TVP
TVP is prized for its impressive nutritional profile, making it a valuable addition to various diets. Below is a breakdown of the key nutrients found in TVP:
1. Protein: TVP is a potent source of plant-based protein. On average, it contains around 50-60 grams of protein per 100 grams, making it an excellent choice for individuals seeking protein-rich alternatives to meat.
2. Carbohydrates: TVP is relatively low in carbohydrates. Dry, uncooked TVP typically contains approximately 30-40 grams of carbohydrates per 100 grams. However, about 15-20 grams of this is dietary fiber, which can be subtracted from the total carbohydrate count to calculate net carbs.
3. Dietary Fiber: As mentioned, TVP is a significant source of dietary fiber, which aids in digestion and helps maintain stable blood sugar levels. The fiber content varies but is generally around 15-20 grams per 100 grams of dry TVP.
4. Fat: TVP is low in fat, with approximately 0.5-2 grams of fat per 100 grams. This makes it an appealing option for those looking to reduce their fat intake.
5. Vitamins and Minerals: TVP can provide essential vitamins and minerals, including iron, calcium, and various B vitamins. The specific amounts may vary depending on the product and any fortification.
Health Benefits of TVP
Incorporating TVP into your diet offers several health benefits:
1. High-Quality Protein: TVP is a complete protein source, meaning it contains all essential amino acids required by the body. This makes it an excellent option for vegetarians and vegans seeking to meet their protein needs.
2. Low in Saturated Fat: TVP is naturally low in saturated fat, making it a heart-healthy choice that may help reduce the risk of cardiovascular diseases.
3. Dietary Fiber: The fiber in TVP promotes digestive health and may help manage weight by promoting a feeling of fullness and stabilizing blood sugar levels.
4. Rich in Isoflavones: Soy-based TVP contains isoflavones, which are plant compounds associated with various health benefits, including potentially reducing the risk of certain cancers and improving bone health.
5. Versatile Ingredient: TVP's adaptability and ability to absorb flavors make it a versatile ingredient in a wide range of recipes, from savory stews to plant-based burgers.
How to Use TVP
TVP's versatility in the kitchen allows for countless culinary possibilities. Here are some common ways to use TVP:
1. Taco Filling: Rehydrate TVP with vegetable broth and taco seasoning for a delicious taco filling that mimics ground beef.
2. Spaghetti Sauce: Add TVP to your favorite tomato-based pasta sauce for a hearty and protein-rich spaghetti sauce.
3. Veggie Burgers: Combine TVP with seasonings and binders like breadcrumbs and flaxseeds to create homemade veggie burgers.
4. Chili: TVP is a popular ingredient in chili recipes, where it absorbs the spicy flavors and provides a satisfying texture.
5. Stir-Fries: Add rehydrated TVP to stir-fries for a protein boost and a meaty texture.
6. Soups and Stews: TVP can be used to thicken and add protein to soups and stews.
7. Empanadas : Use as a spicy filling for low carb empanadas.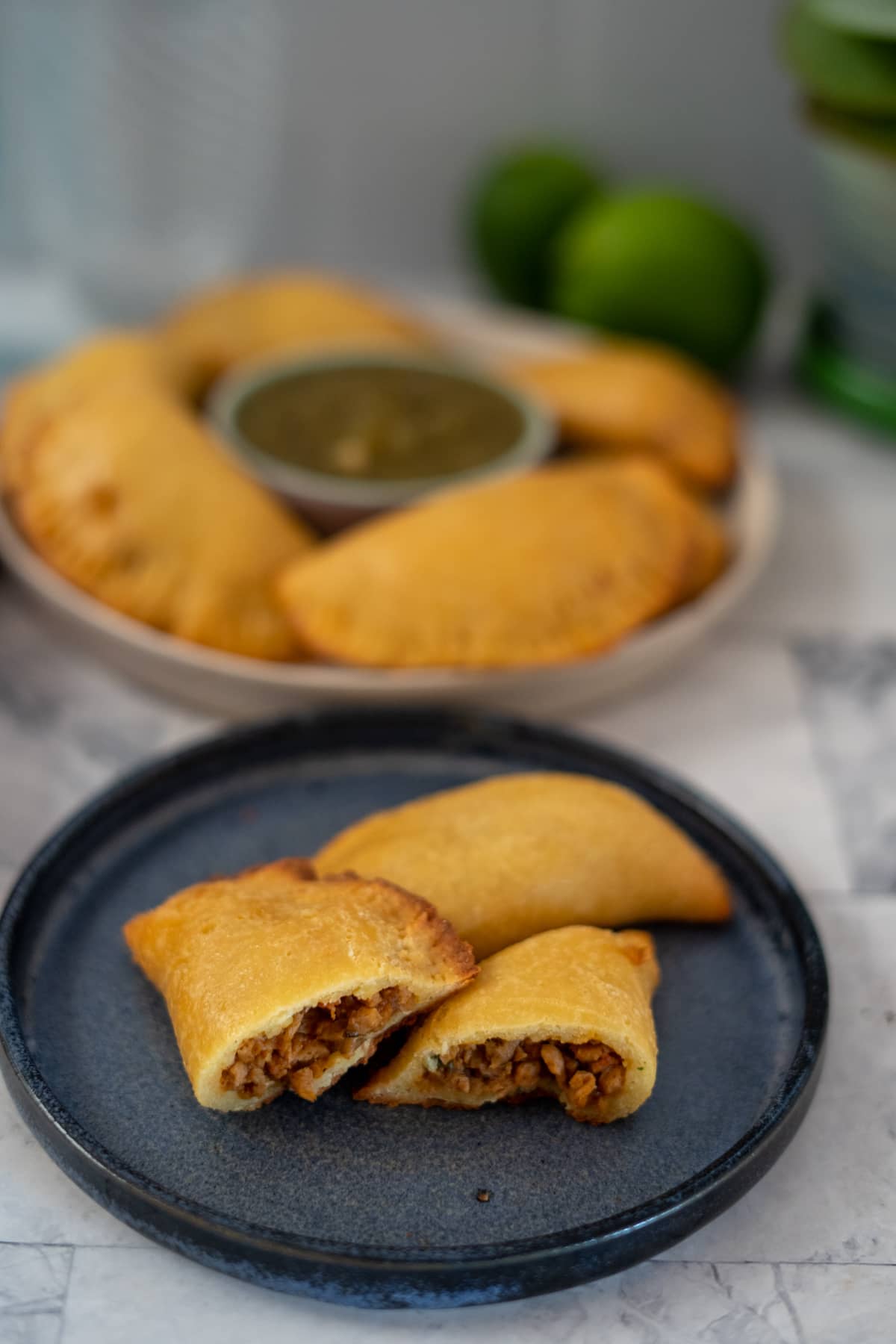 Considerations When Using TVP
While TVP is a valuable and nutritious ingredient, there are some considerations to keep in mind:
1. Allergies: TVP is derived from soybeans, so individuals with soy allergies should avoid it. Always check product labels for potential allergen warnings.
2. Quality: The quality of TVP products can vary. Look for reputable brands and products without added sugars or unnecessary additives.
3. GMOs: If you prefer non-genetically modified organisms (GMO) products, opt for non-GMO or organic TVP options.
4. Rehydration: To use TVP, it must be rehydrated. Typically, you soak it in hot water or a flavorful liquid until it becomes soft and absorbs the liquid.
Conclusion
Textured Vegetable Protein (TVP) is a versatile and nutrient-rich meat substitute made from soy flour. It offers a high-quality source of plant-based protein, is low in fat, and contains beneficial dietary fiber. TVP is a valuable addition to various diets, particularly vegetarian, vegan, and plant-based eating plans. Its adaptability in the kitchen allows for the creation of a wide range of savory dishes that mimic the texture and taste of meat. However, individuals with soy allergies should exercise caution, and those looking for non-GMO options should choose accordingly. By understanding its nutritional value and uses, you can harness the benefits of TVP to enhance your meals and dietary choices.