Enjoy a hearty bowl of keto vegan TVP chili for pure comfort food that is a spoonful of flavor. The use of TVP and black soy beans gives this the texture of the real thing and makes this a high protein meal too.
This is my favorite chili recipe so far and I even enjoyed a bowl for breakfast the next day. The flavors and heat are just to my liking but feel free to tweak the spices to your own taste.
This post may contain affiliate links. Please read my disclosure policy for more information.
Jump to:
What is TVP?
TVP is textured vegetable protein and is a meat substitute made from defatted soy flour, often used in vegetarian and vegan dishes. It has a texture similar to ground meat and can be rehydrated and flavored to mimic the taste and texture of meat in various recipes.
TVP is known for its versatility and ability to absorb flavors, making it a popular ingredient in dishes like veggie burgers, chili, spaghetti sauce, and more. It's valued for its affordability, long shelf life, and low fat content, making it a healthy protein source for those looking to reduce their meat consumption or follow a plant-based diet.
Is TVP Keto Friendly?
The carbohydrate content in Textured Vegetable Protein (TVP) can vary slightly depending on the brand and specific product. However, in general, plain, unflavored TVP is relatively low in carbohydrates.
Here is a rough estimate of the carbohydrate content in dry, uncooked TVP per 100 grams:
Total Carbohydrates: Approximately 30-40 grams
Dietary Fiber: Approximately 15-20 grams
The dietary fiber content is relatively high, which means that the net carbohydrate content (total carbohydrates minus dietary fiber) is lower. In this case, it would be around 15-20 grams of net carbohydrates per 100 grams of dry TVP.
Keep in mind that when you rehydrate TVP by soaking it in water or another liquid, it will absorb some of that liquid, increasing its volume and weight. This will also dilute the carbohydrate content per serving. Always check the nutrition label on the specific TVP product you're using for precise carbohydrate information, as different brands may have slightly different nutritional profiles.
TVP Nutrition
The nutritional content of Textured Vegetable Protein (TVP) can vary slightly depending on the specific brand and type of TVP, as well as how it is prepared. However, here's a general overview of the nutritional composition of dry, uncooked TVP per 100 grams:
Calories: Approximately 320-350 calories
Protein: Around 50-60 grams (making it a high-protein food)
Carbohydrates: Approximately 30-40 grams
Dietary Fiber: Approximately 15-20 grams (which can vary)
Sugars: Minimal to negligible
Fat: Approximately 0.5-2 grams
Sodium: Varies by brand and product, but it's generally low
Vitamins and Minerals: TVP can be a source of various vitamins and minerals, including iron, calcium, and B vitamins. The specific amounts can vary based on the fortification of the product.
Low Carb Chili Beans
Traditionally red kidney beans are use in a chili but due to their high carbohydrate content, they are now suitable for a low carb chili. But there is an option that can be used.
Black soybeans are one of the lowest carb bean options available. They have approximately 1-2 grams of net carbs per ½ cup serving. These can be used in various recipes as a substitute for black beans.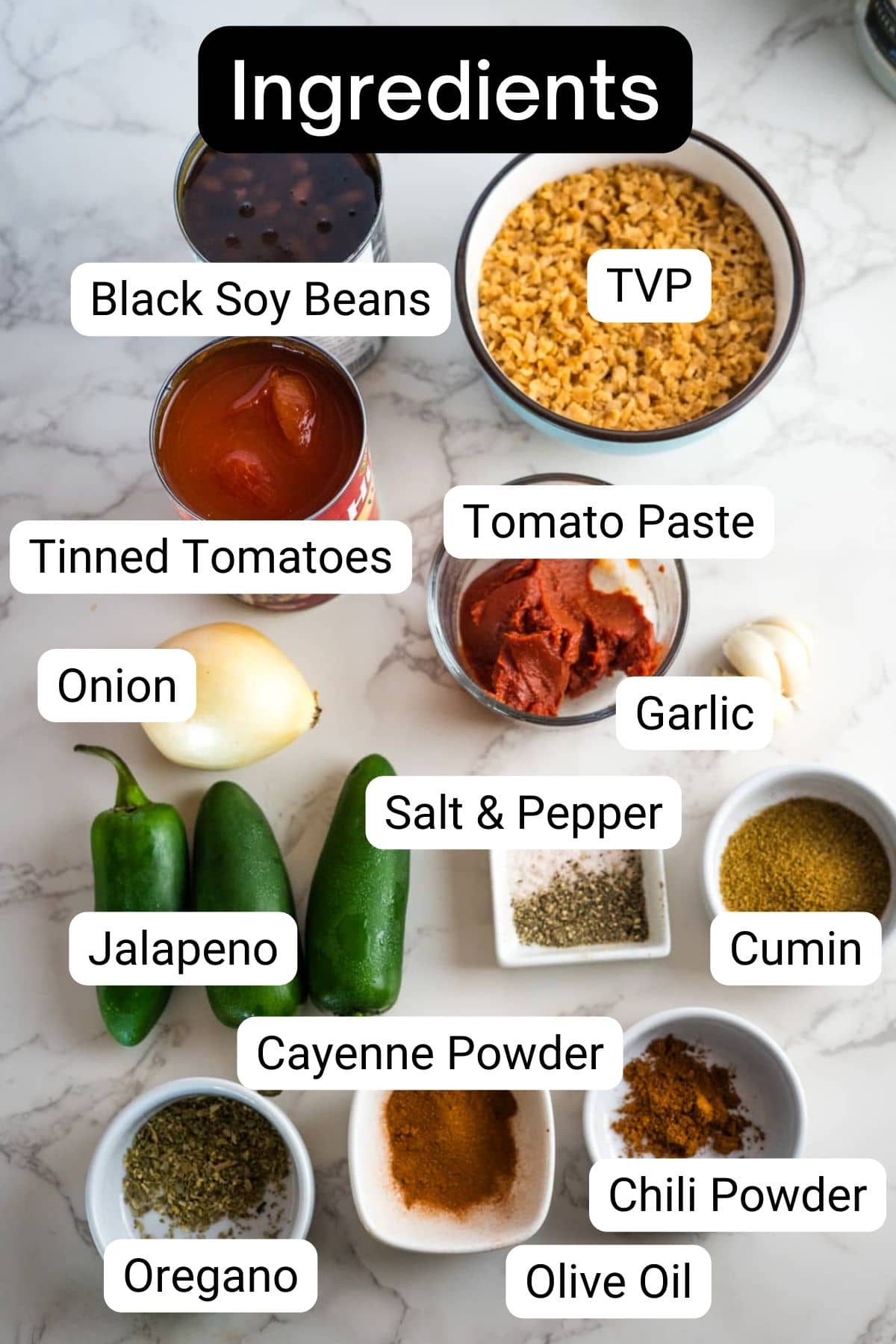 Ingredients
Black Soy Beans - a low carb bean. We purchase ours from Amazon but they are sometimes sold in large stores. Keep the liquid and use as a stock/broth
TVP - Use this rehydrated before use in the recipe.
Tinned Tomatoes - check the label for the sugar content.
Tomato Paste - check labels for sugar content.
Onion - medium sized.
Garlic Cloves - increase the number of cloves to your own taste.
Jalapeno - these can be increased or decreased to your own spice taste.
Cumin
Chili Powder
Cayenne Powder
Oregano
Salt & Pepper
Olive Oil
How to make low carb tvp chili
All you need in one big pot to make this easy vegan keto chili.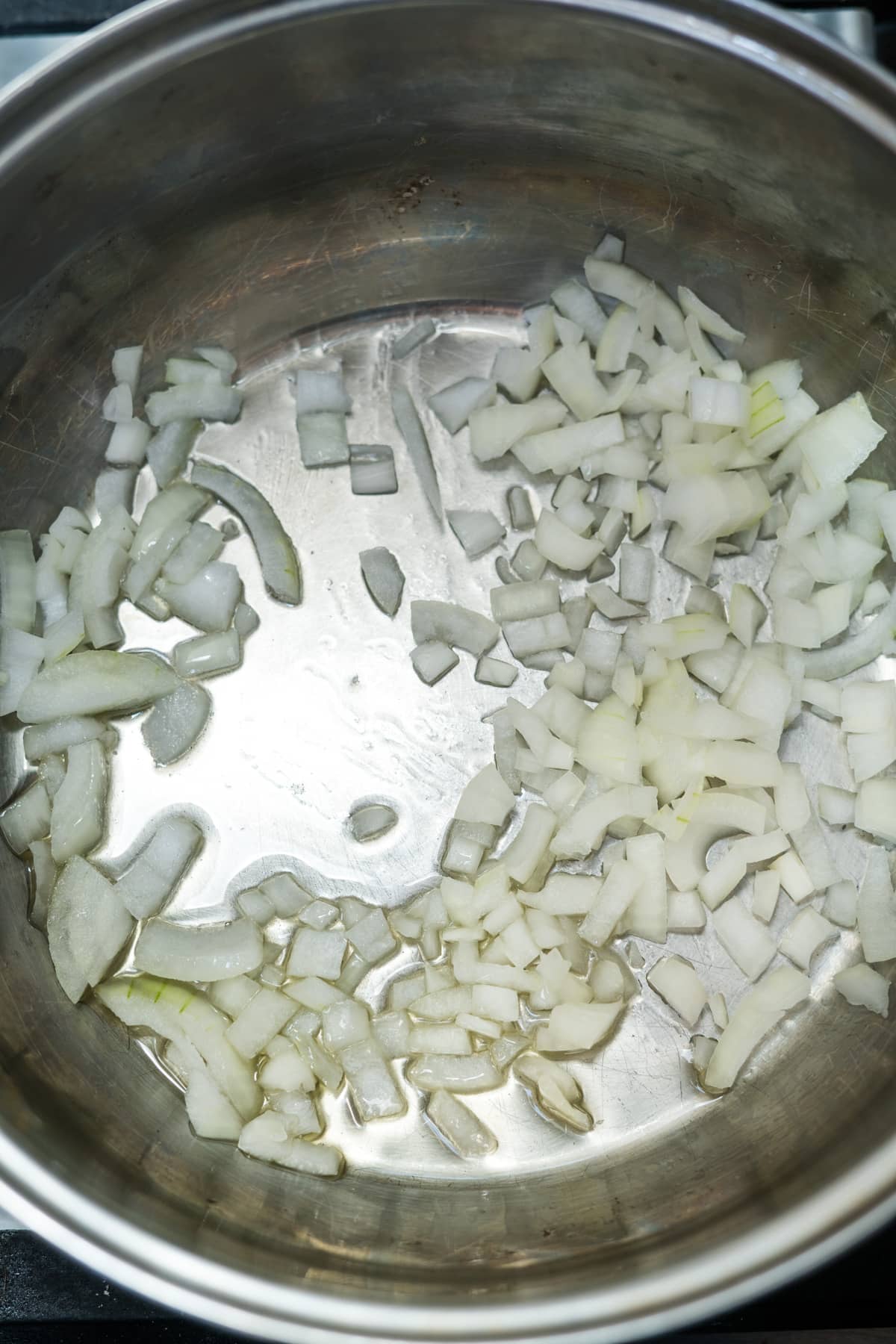 Cook the onions and garlic.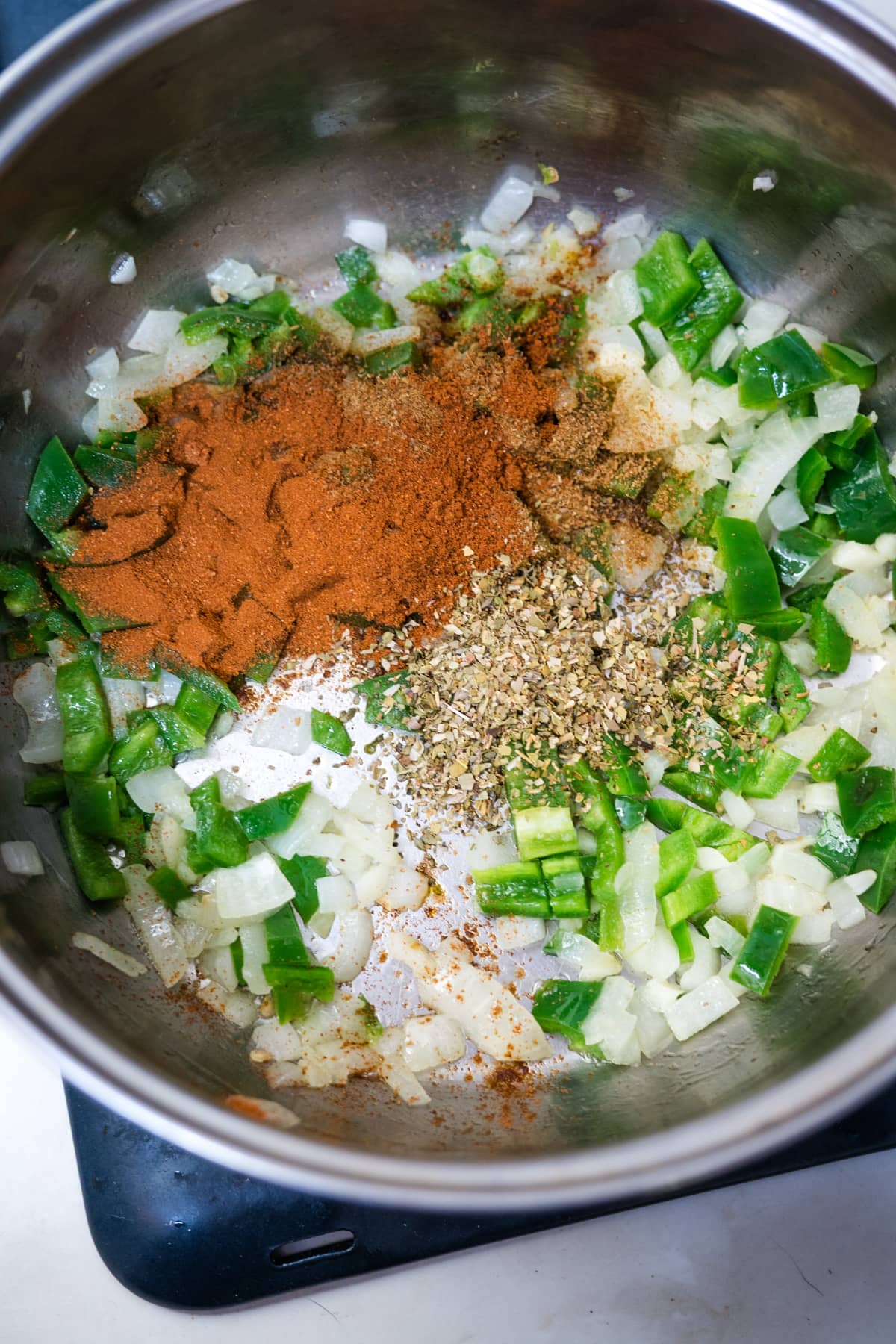 Add jalapenos and spices.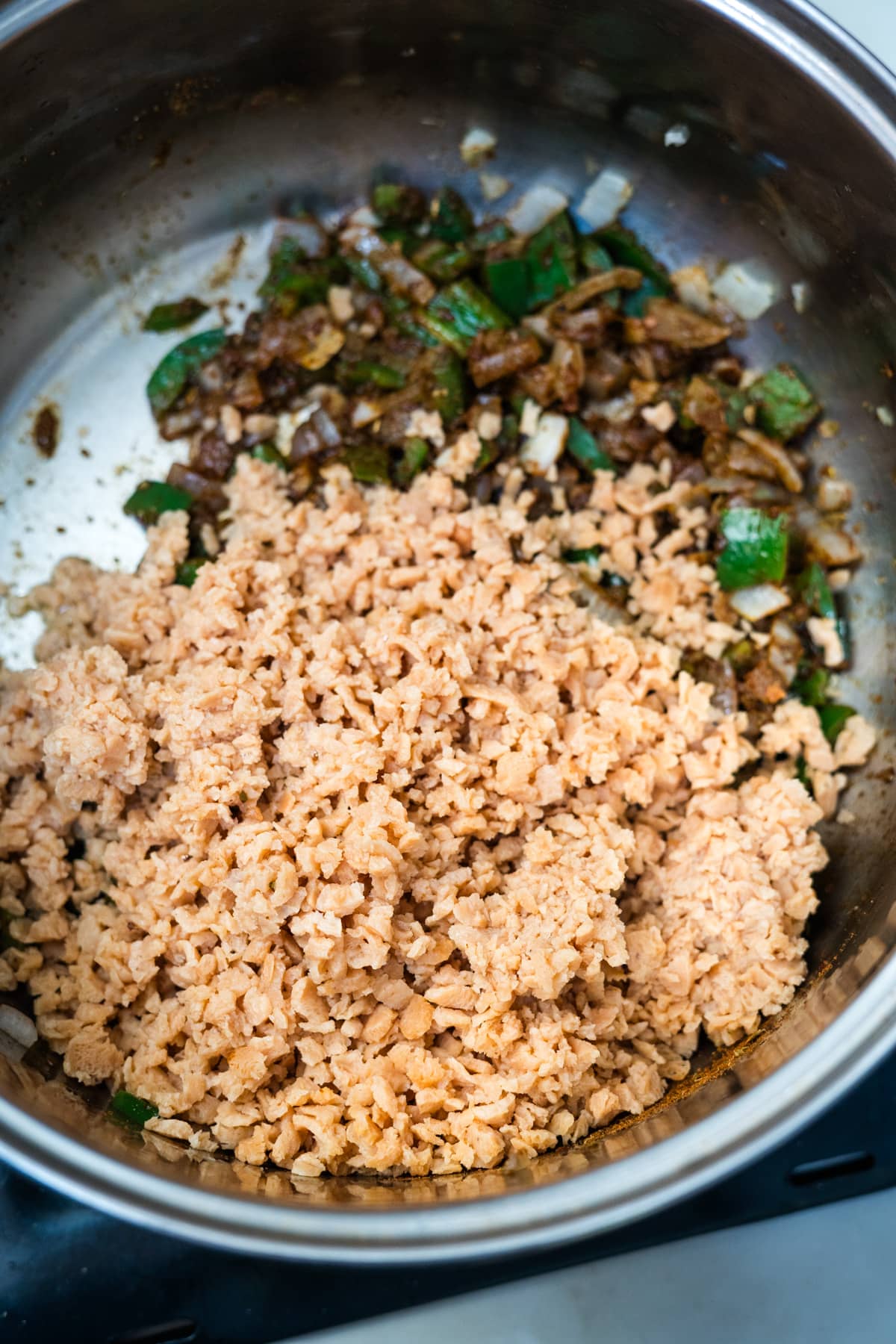 Stir in the rehydrated TVP.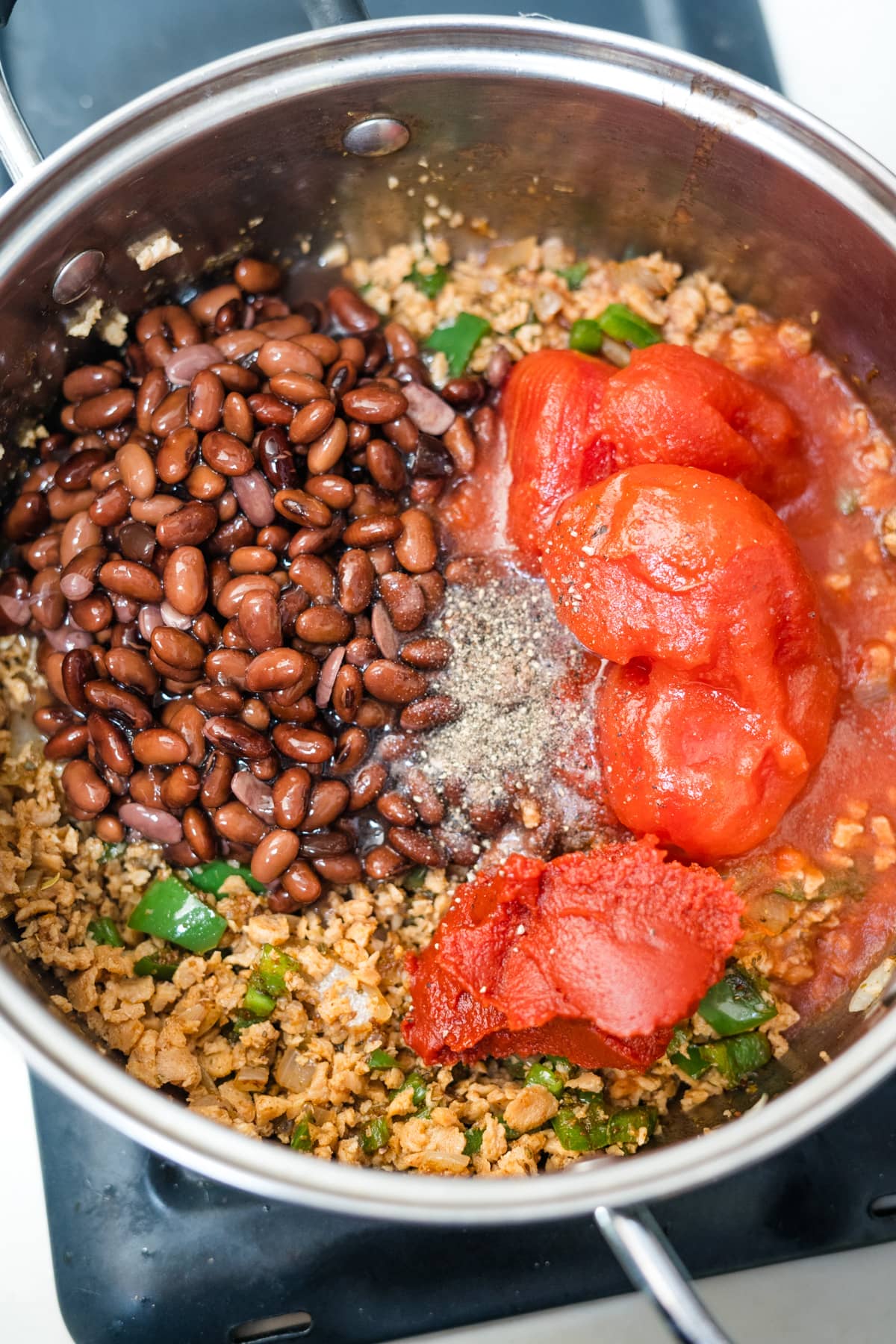 Adds black soy beans, tomatoes and paste and simmer.
Storage
Allow the chili to cool to room temperature before storing it. Hot food can raise the temperature inside your refrigerator, potentially compromising the quality of other stored foods.
Transfer the chili to an airtight container. Use a container that's appropriately sized to minimize air exposure, which can lead to freezer burn or spoilage. You can use glass containers, plastic containers, or even resealable freezer bags, depending on your preference. The chili will last up to 4 days.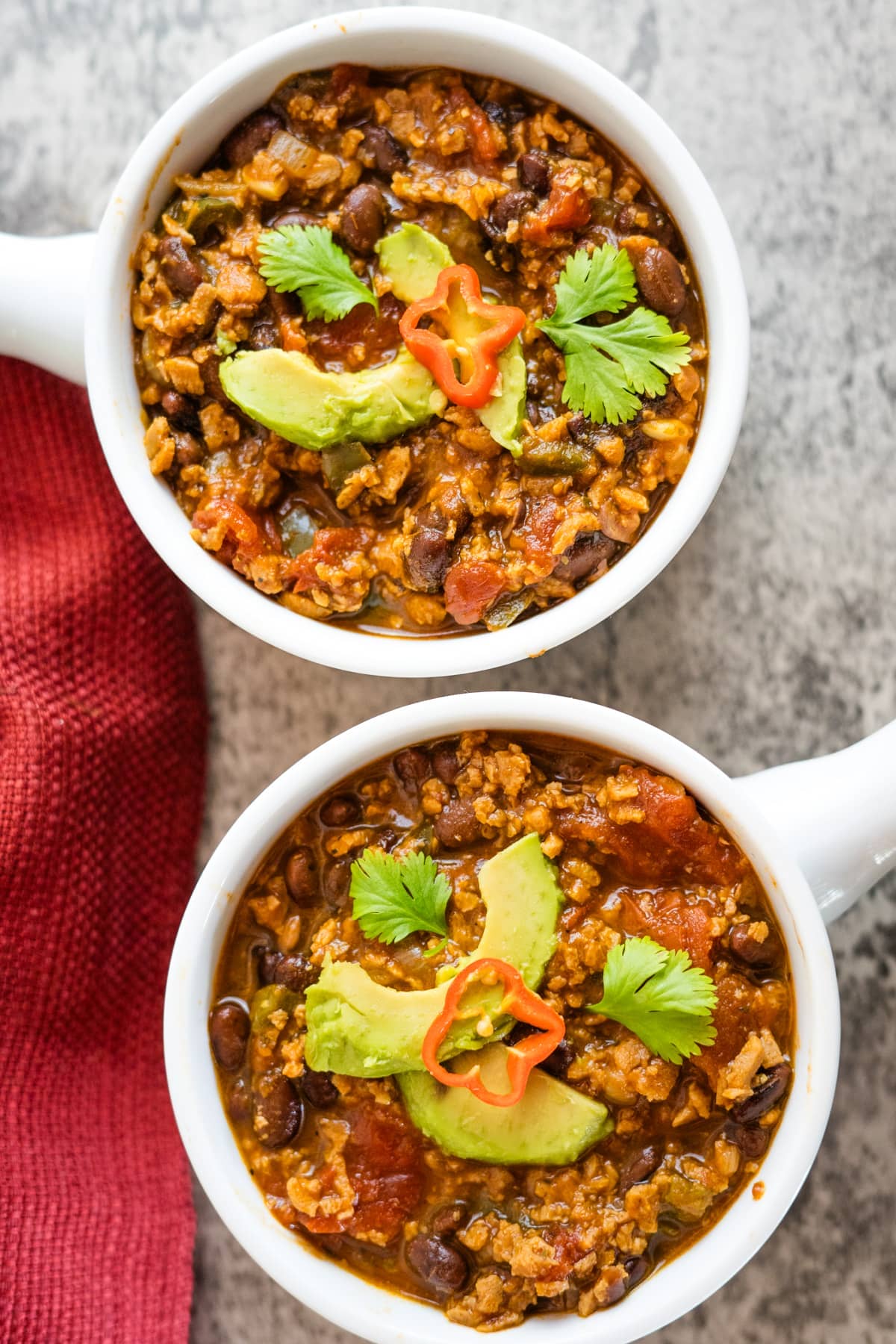 Freezing
If you don't plan to consume the chili within a few days, freezing is the best option. Chili can be frozen for up to 3-6 months without significant loss of quality. Make sure to remove as much air as possible from the container or bag to prevent freezer burn.
Reheating
When you're ready to enjoy the chili, you can reheat it on the stovetop or in the microwave. If it's frozen, allow it to thaw in the refrigerator overnight before reheating.
Using Leftover Chili
As delicious as this chili is by itself, it can be used for some other delicious low carb recipes:
Chili Omelette
Chili Stuffed Peppers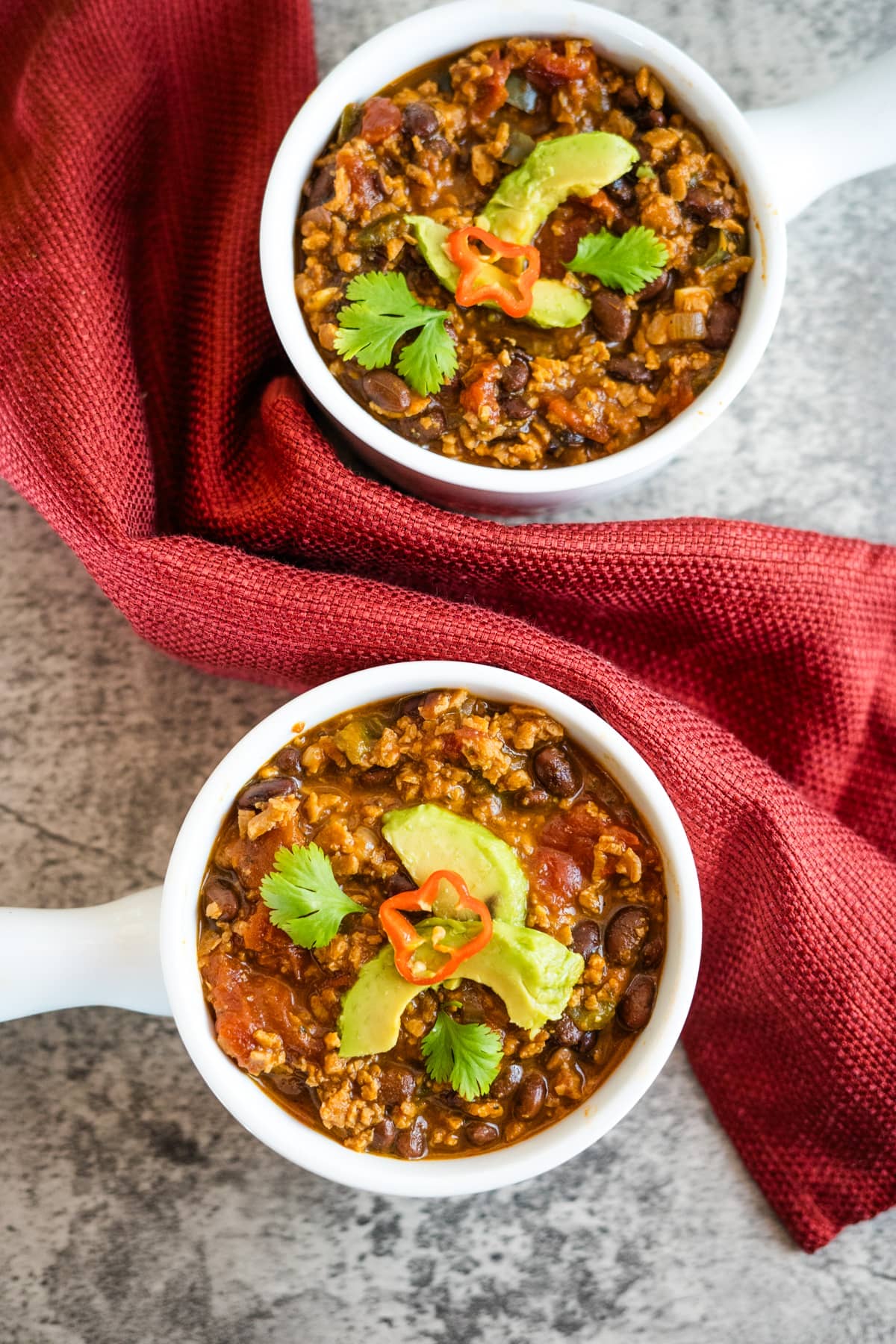 More keto vegan chili recipes to try
If you enjoy chili, try this other low carb recipes:
Keto Vegan TVP Chili
A delicious vegan chili made with TVP and black soy beans is a bowl of pure comfort food and a high protein meal.
Ingredients
1

medium

onion, peeled and chopped

5

cloves

garlic

3

jalapenos, deseeded and chopped

2

tablespoons

olive oil

14

oz

tinned chopped tomatoes

3

tablespoons

tomato paste

1

tablespoon

chili powder

2

teaspoons

cumin powder

½

teaspoon

cayenne pepper

1

teaspoon

oregano

1

teaspoon

salt

1

teaspoon

black pepper
Instructions
In a large pot or Dutch oven, heat the olive oil on a medium heat and add the onions. Cook for 4-5 minutes until soft.

Add the garlic and jalapenos and cook for a further 2 minutes.

Stir in the cumin, chili powder, cayenne and oregano and cook for another 2 minutes.

Add the TVP, stir through and cook for for 4 minutes.

Stir in the diced tomatoes, tomato paste, salt, pepper and black soy beans. Mix well.

Bring the mixture to a simmer and let it cook for about 20-30 minutes, stirring occasionally, to allow the flavors to meld and the chili to thicken.

Season with salt and pepper to taste. Adjust the seasoning and spiciness level with more chili powder or hot sauce if desired.
YOUR OWN NOTES
Nutrition
Serving:
1
serving
Calories:
140
kcal
Carbohydrates:
15
g
Protein:
12
g
Fat:
5
g
Fiber:
5
g
Net Carbohydrates:
10
g
The information shown is an estimate provided by an online nutrition calculator.