10 Keto Christmas cookies for you to enjoy over the holidays. All are vegetarian and there's one vegan cookie recipe. These cookies are low carb and gluten free with a couple of dairy free cookies too.
This post may contain affiliate links. Please read my disclosure policy for more information.
Jump to:
Vegetarian Keto Christmas Cookies
Made with low carb flours and sweeteners, these cookies are great for the holidays.
Dairy Free Christmas Cookies
These cookies are made without any butter and are dairy free.
Low Carb Zimsterne Cookies - Divalicious Recipes
These low carb Zimsterne cookies are a classic German cookie without the sugar. Light and flavoured with cinnamon, they are gluten free too.
Get the Recipe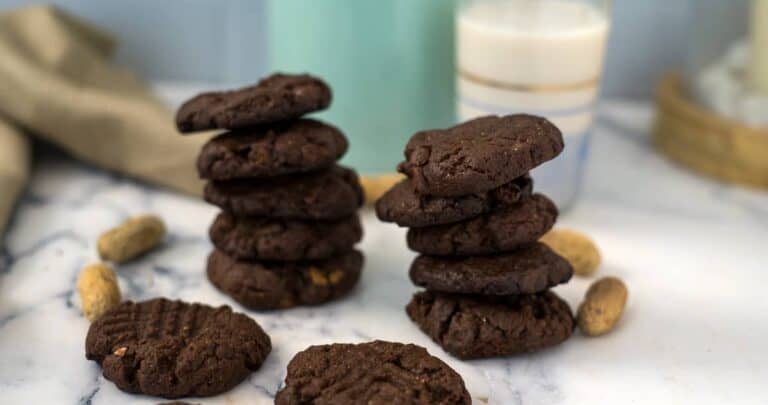 Keto Chocolate Peanut Butter Cookies
These easy peanut butter cookies are made with just a few ingredients and are a delicious soft chocolate cookie.
Get the Recipe
Vegan Keto Christmas Cookies
I have work to do next year as I only have one keto vegan cookie recipe!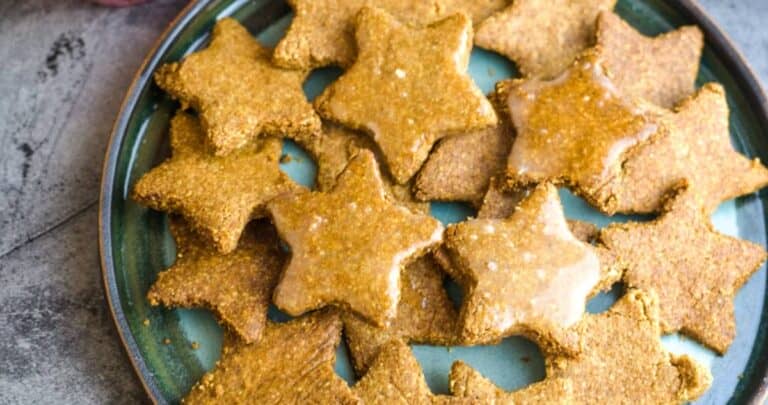 Keto Vegan Ginger Cookies
These vegan ginger cookies are firm and full of warm spices. Low carb, gluten-free and vegan too.
Get the Recipe