Lupin flour is one of the most nutritious flours you can bake with. That's why it's becoming more common in stores every day. It creates a great lower carb alternative to regular flour and it doesn't contain any gluten too.
This post may contain affiliate links. Please read my disclosure policy for more information.
Jump to:
WHAT IS LUPIN FLOUR
Lupin flour is a type of flour made from ground lupin beans. Lupin beans are a legume that is similar to soybeans and peanuts, and they are commonly grown in Mediterranean countries and Australia. Lupin flour is gluten-free and low in carbohydrates, making it a popular alternative to wheat flour for people who are gluten intolerant or following a low-carb diet.
Lupin flour is also high in protein, fiber, and various vitamins and minerals, including potassium, magnesium, and iron. It has a slightly nutty flavor and a light texture, making it a versatile ingredient for a wide range of recipes, including bread, pancakes, and pastries. However, it is important to note that lupin flour may cause allergic reactions in some people, especially those with peanut or soy allergies, so it should be used with caution.
IS LUPIN FLOUR KETO?
Lupin flour is considered a keto-friendly ingredient due to its low carbohydrate content. Here is some nutritional information for lupin flour:
¼ cup (30g) of lupin flour contains approximately:

Calories: 100
Fat: 3g
Total Carbohydrates: 4g
Fiber: 3g
Net Carbs: 1g
Protein: 14g
As you can see, lupin flour is low in net carbs and high in protein, making it a good option for people following a keto diet. However, it is important to keep in mind that the nutritional information may vary depending on the brand of lupin flour, so it's always a good idea to check the label before using it in your recipes.
WHY LUPIN FLOUR IS GREAT FOR VEGETARIANS
The high protein content of lupin flour makes this a great flour for keto vegetarians, especially if you are struggling to meet your protein macros.
COOKING WITH LUPIN FLOUR
Here are some tips for cooking with lupin flour:
Start with small amounts: If you're new to using lupin flour, start by adding small amounts to your recipes and gradually increase the amount as you become more familiar with its properties.
Combine with other flours: Lupin flour has a slightly nutty flavor and a dense texture, so it's best to combine it with other flours when baking. You can use it in combination with almond flour, coconut flour, or other gluten-free flours to create a blend that works well for your recipes.
Adjust liquid amounts: Lupin flour is high in protein and fiber, which means it absorbs liquid more than wheat flour. If you're using lupin flour in place of wheat flour in a recipe, you may need to adjust the liquid amount to ensure the consistency of the batter or dough is correct.
Use in savory dishes: Lupin flour works well in savory dishes like bread, pizza dough, and crackers. Its nutty flavor adds depth to these types of recipes, and it's a great way to add protein and fiber to your meals.
Store properly: Lupin flour has a shorter shelf life than wheat flour, so it's important to store it in an airtight container in a cool, dry place. You can also store it in the refrigerator or freezer to extend its shelf life.
Be cautious of allergies: Lupin flour can cause allergic reactions in some people, especially those with peanut or soy allergies. If you or someone you're cooking for has a food allergy, be sure to check with a healthcare professional before using lupin flour in your recipes.
KETO LUPIN FLOUR RECIPES
We are planning to add more recipes to our collection of keto recipes using lupin flour, so book mark this page to return for updates.
Lupin Flour Pie Crust
This keto lupin flour pie crust is great for a quiche or pie. Nut free, gluten free and coconut free too, this is an easy low carb pastry recipe.
Get the Recipe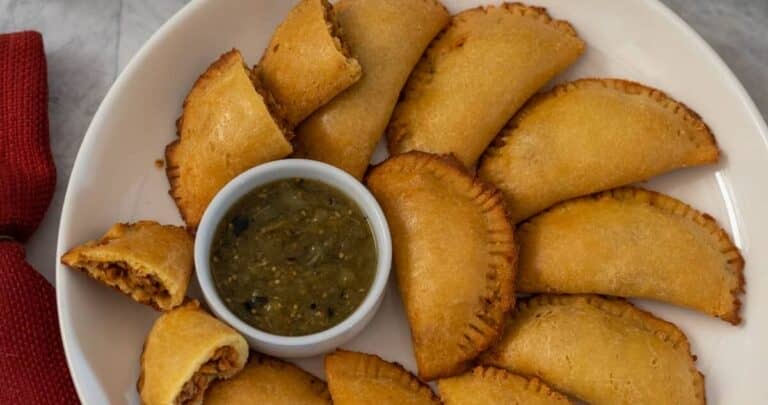 Keto Vegetarian Empandas
Low carb vegetarian empanadas use fathead crust with almond flour and lupin flour. Filled with a spicy TVP and salsa mixture for a delicious appetizer or snack.
Get the Recipe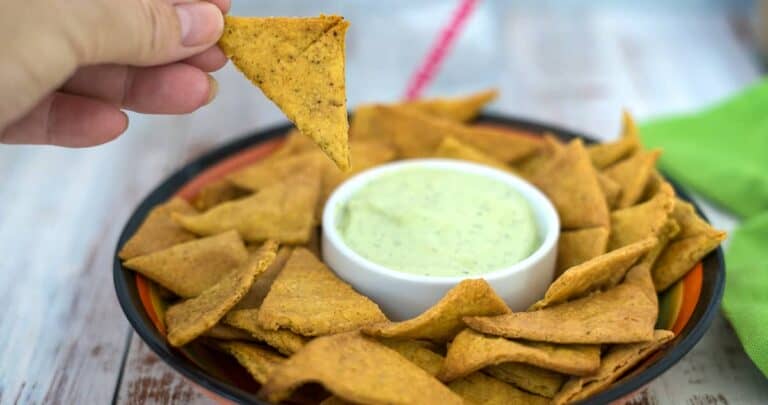 Low Carb Tortilla Chips
Crunchy tortilla chips made with lupin flour are a great low carb snack. Gluten free and vegan too.
Get the Recipe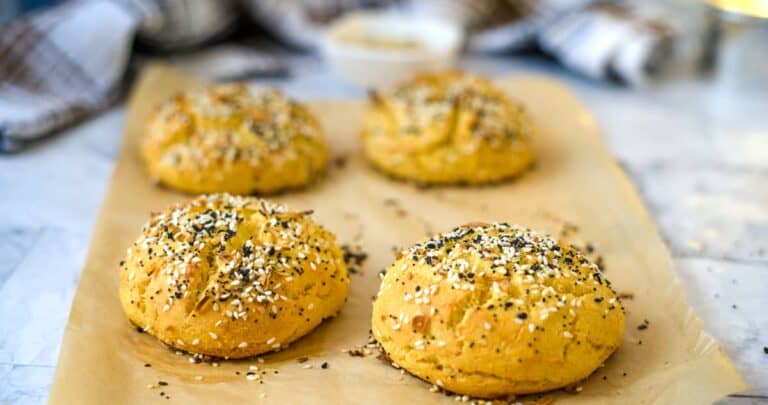 Everything Keto Burger Buns
Low carb burger buns, baked with almond flour, lupin flour and oat fiber are topped with everything seasoning for a great bun.
Get the Recipe
Keto Lemon Pound Cake
Baked with lupin flour, this keto lemon pound cake is under 2g net carbs a slice. A great option for anyone with almond and coconut flour allergies.
Get the Recipe
Cream Cheese Pancakes
Easy cream cheese pancakes are made with lupin flour for a delicious breakfast.
Get the Recipe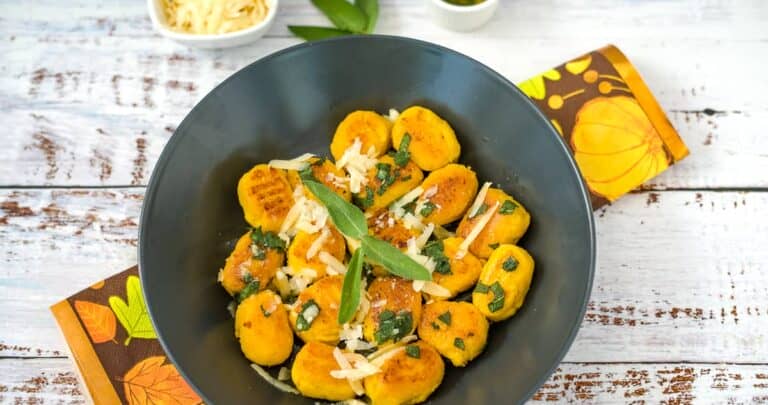 Keto Pumpkin Gnocchi
An easy low carb and vegan pumpkin gnocchi recipe that goes with many sauces.
Get the Recipe
Low Carb Broccoli Stilton Quiche
A low carb quiche made with lupin flour with a broccoli and stilton cheese filling.
Get the Recipe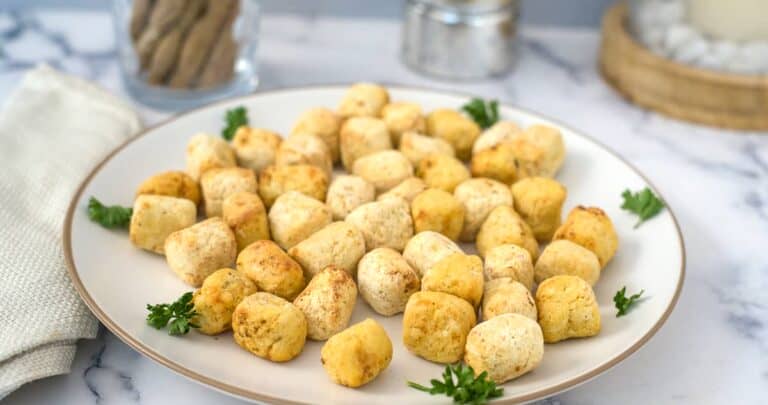 Keto Cauliflower Gnocchi
A simple low carb cauliflower gnocchi made in the air fryer makes a great meal when served with the sauce of your choice. Pan fry and oven bake instructions are also included in this recipe card.
Get the Recipe
Keto Fried Okra Fritters
Spicy fried okra fritters are an easy recipe in under 30 minutes. Made with either almond flour or lupin flour they are a tasty appetizer or light lunch.
Get the Recipe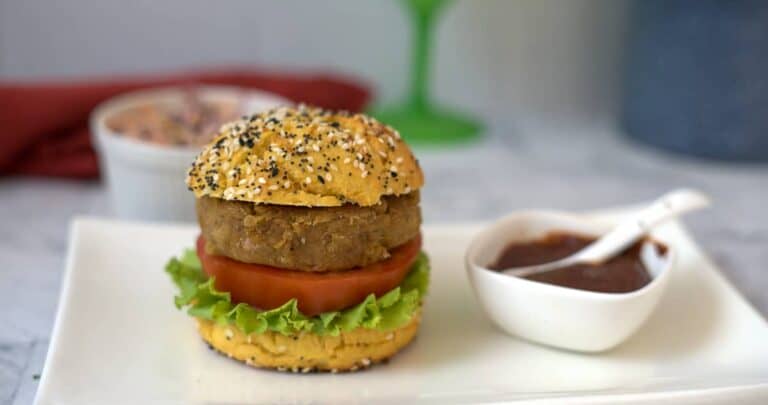 BBQ Eggplant Burger
Eggplant burgers are flavoured with a sugar free BBQ sauce for a low carb vegetarian summer dish.
Get the Recipe
Jalapeno Cheese Muffins
A savoury jalapeno cheese muffin for breakfast or enjoy with a bowl of soup.
Get the Recipe