The holidays can be tough to stay on the low carb path! This ultimate collection of low carb vegetarian Thanksgiving recipes will ensure you enjoy the holidays without the guilt.
100 keto vegetarian recipes covering appetizers, sauces, sides, mains and desserts!
Jump to:
Low Carb Vegetarian Appetizers
Start your Thanksgiving with a delicious low carb vegetarian appetizer.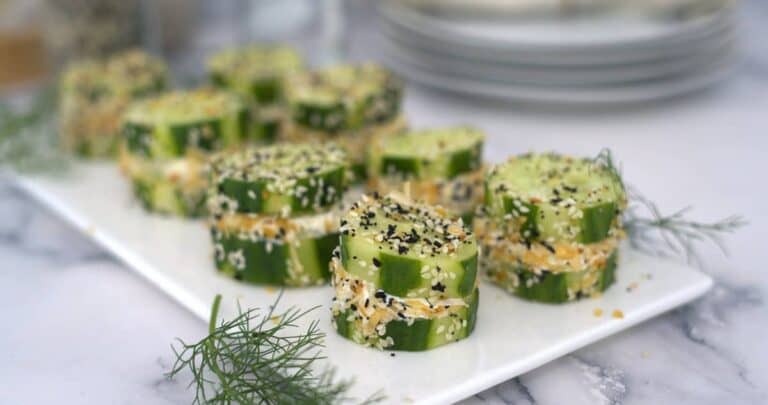 Everything Keto Cucumber Snacks
Slices of cucumber are sandwiched with a seasoned cream cheese then rolled in everything bagel season for a low carb vegetarian snack full of crunch and flavour.
Get the Recipe
Low Carb Vegetarian Soups
Start your holiday dinner with a bowl of delicious low carb soup to waken the appetite.
Keto Bread Rolls
The bread basket at the Thanksgiving table can be tempting but you can still enjoy a bread roll for dinner with these low carb bread roll recipes.
Low Carb Vegetarian Stuffing
Keto Vegetarian Main Dishes
A variety of keto vegetarian main dishes that non vegetarians will want to try too!
Keto Vegetarian Gravy & Sauces
A great sauce on the side is essential for any Thanksgiving meal!
Keto Vegetarian Side Dishes
The sides dishes are the best part of Thanksgiving! Traditional side dishes are full of carbs but these delicious low carb vegetarian side dishes will happily replace them!
Keto Desserts
Stay on track with this collection of low carb desserts and unbuckle that belt!